The most demanding Data Analytics, HPC, and Machine Learning all rely on processing power and high data throughput. For solutions architects, this is usually thought of in terms of storage drive size and speed, processing/co-processing power, and networking speeds all supporting each other. However, there are other, smaller components that can have a massive impact on performance.
From a hardware perspective, one item that can bottleneck storage performance is the RAID card.
SupremeRAID™ takes a groundbreaking approach to modernizing the RAID card. It is purpose built to remove bottlenecks and maximize NVMe SSD throughput. This provides a 5x improvement in total IOPS versus a traditional RAID card.
For high-performance workloads that need the fastest throughput possible, SupremeRAID™ enabled storage systems get the maximum performance from high-speed NVMe devices, unlocking a new level of storage performance.
---
Key Benefits
Maximize NVMe Speeds
SupremeRAID™ eliminates the traditional RAID bottleneck by provisioning an SSD storage volume for your high-performance applications.
Liberate CPU Resources
SupremeRAID™ takes the IO processing and RAID computation burden away from your CPU, maximizing CPU resources for other applications, improving overall system performance.
Simple and Straightforward Installation
Unlike normal RAID cards, SupremeRAID™ doesn't require cabling to connect SSD disks, eliminating the costs and effort of refactoring your existing hardware, and avoiding another potential point of failure.
---
Use Cases
AI Training
Training AI and ML models requires reading massive amounts of data. Improving I/O and throughput of data into your model means quicker iterations and shortened development cycles.
4K Video Streaming
Capturing live video in 4K resolution can require up to 10GB/s write speeds. Reaching this number with traditional RAID arrays is challenging, if not impossible.
SAN/NAS and Local Databases
High-accessibility databases need to serve data to users quickly. Leveraging SSD storage in these systems with a RAID bottleneck limits the performance of the entire system. SupremeRAID™ allows users to see real value and speed from their SSD storage.
---
Specifications
SupremeRAID™ SR-1010 with PCIe Gen 4 Support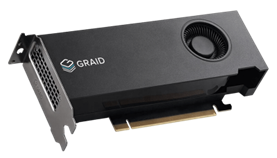 Workload
4k Random Read
4k Random Write
512k Sequential Read
512k Sequential Write
4k Random Read in Rebuild
4k Random Write in Rebuild
SupremeRAID™ SR-1010
19 M IOPS
1.5 M IOPS
110 GB/s
22 GB/s
5.5 M IOPS
1.1 M IOPS
SupremeRAID™ SR-1000 with PCIe Gen 3 Support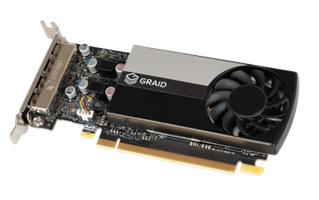 Workload
4k Random Read
4k Random Write
512k Sequential Read
512k Sequential Write
4k Random Read in Rebuild
SupremeRAID™ SR-1000
16 M IOPS
750 k IOPS
110 GB/s
11 GB/s
3 M IOPS
---
How to Buy
Thinkmate supports SupremeRAID™ in several unique storage systems with varying storage capacities, speeds, and form factors. If you have any questions about leveraging SupremeRAID™, contact an expert today.
---
Featured Products