HARD DRIVES
10TB Enterprise Hard Drives Now Available
Drop-in ready for mainstream enterprise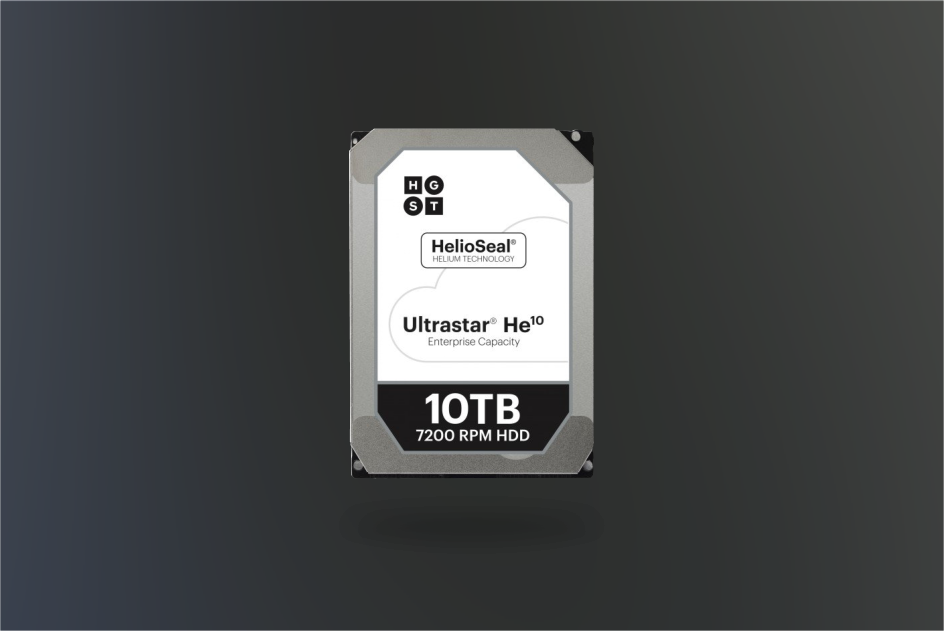 Expanding upon its 8TB series of drives that were introduced last year, HGST (A western digital subsidiary) has now started supplying us their next generation of helium-sealed drives in a new 10TB capacity. We have seen a rapid rise in the adoption of these drives here at Thinkmate, and HGST tells us that more than 4 million HelioSeal units have been deployed in datacenters worldwide - proving that customers have embraced and trusted the technology behind these drives. But what's the difference between this and other 10TB drives on the market? Let's take a look.
The first to use conventional recording methods
While there are other drives available in this size, this is the first 10TB drive that uses conventional recording methods. Other drives of this size so far have use a technology called shingled magnetic recording (SMR). In SMR drives, the magnetic traps overlap, and that can translate to longer writing times, as the drive sometimes needs to rewrite to adjacent tracks. The UltraStar He10 uses the standard technology that has been in use in the industry for the last decade, called perpendicular magnetic recording (PMR).
Better suited for the enterprise
Because the PMR technology does not have the downsides of SMR, these 10TB hard drives can handle the constant recording routine found in busy environments.
It's sealed with Helium instead of air
Compared to regular plain air, helium is lighter, and that creates less drag on the discs. The lower level of friction, combined with hermetic seals designed to prevent contaminates and humidity, allows these drives to run at a much cooler temperature.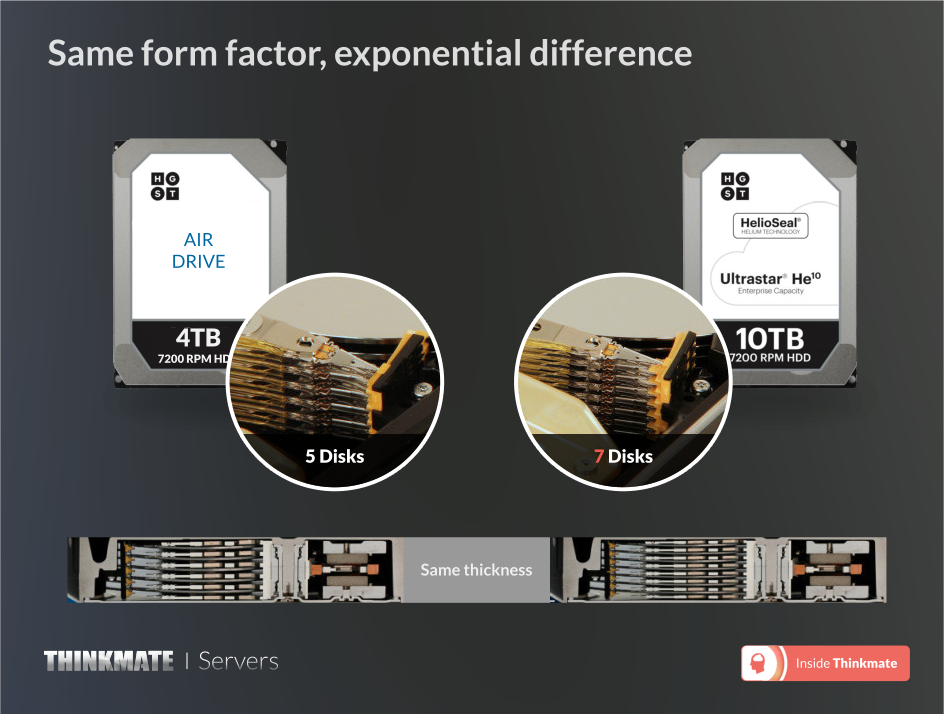 Helium allows the use of more platters using the same space, allowing for a higher density while running even cooler than air-filled drives - making them ideal for use in the data center where low temperates are vital. Let's look a sample deployment: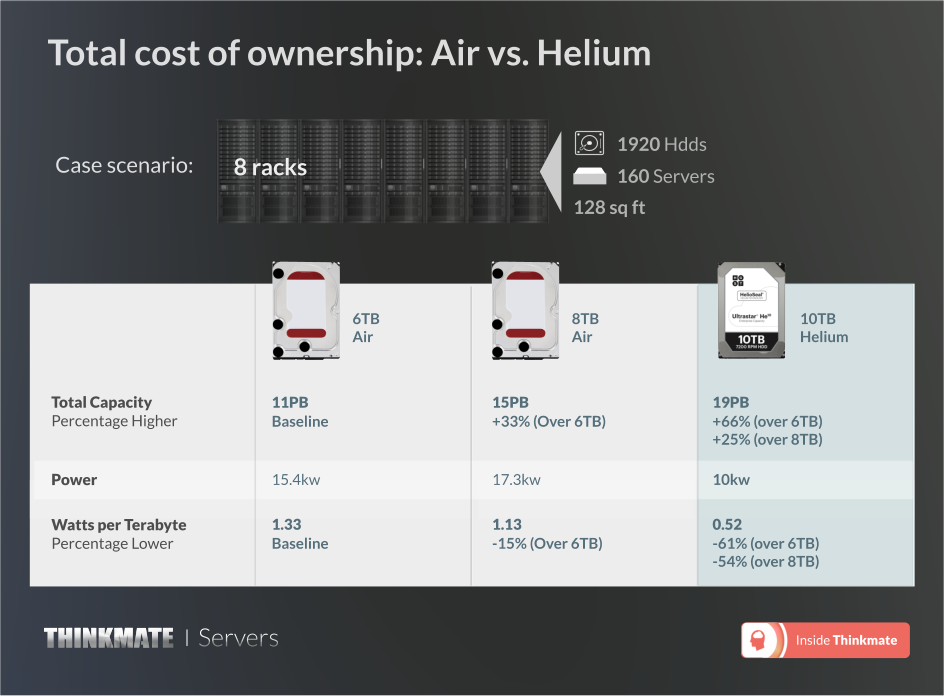 Available on STX-NL
These drives are now available and ready to be configured on our STX-NL servers. Explore below: